Our online e-Commerce shop is a totally secure environment where you can shop, safe in the knowledge that no one can view details of your transactions.
Dolls' House Parade is dedicated to making sure your transaction and contact information remain totally private. Secure socket layer (SSL for short) 128 bit encryption software is used when data is sent through the internet, and remains encrypted so that no one else can see your personal and confidential information.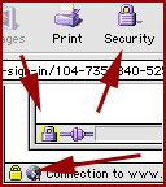 To see if a page is secure, look at the padlock icon (usually at the bottom of the page). If it is closed then any information entered into the page is fully encrypted. These secure pages will normally only be found in Checkout pages - where the customer is entering their own details.
If the lock is not closed - the page is not secure.
(Please note that, as a customer you will only be entering personal information in the checkout area of the site).
Any payments
Any payment you make to Dolls' House Parade will be processed through Sage Pay – our chosen Internet payment gateway. Sage Pay is one of the world's leaders in this field and the company and its systems are audited annually under the Payment Card Industry Data Security Standards (PCI DSS) and is a fully approved Level 1 payment services provider, which is the highest level of compliance awarded.
If you have any worries or questions about security, please feel free to contact us.

We accept all the major credit/debit cards
Please see our Sage Pay security information for details of the way we protect our customers with regard to the use of credit cards.

This site incorporates a multi-currency feature, which allows you to see prices in the currency of your choice. You will be able to shop in that currency and your invoice will show your spending in the same currency.
When we receive your order it will be processed by us in GB pounds (£). Your payment card company will then bill you in your "home currency". Please note that the exchange rate used on our Web Site may vary slightly from that used by your card processing company when they charge the items to your account. As this is totally out of our hands Dolls House Parade can accept no liability for any such differences which arise.

Postage is FREE

On all except the smallest orders!
Providing that your order is above a certain value (and not too heavy) - postage is FREE to all UK destinations.
Dolls' House Parade uses order value to decide on shipping charges.
Please see below for our table of charges:
| | | | |
| --- | --- | --- | --- |
| Destination | Order Value | Postage Charge | Weight Surcharge |
| UK | Under £25 | £2.95 | Nil |
| UK | £25 & Over | FREE | Nil |
| Overseas | N/A * | N/A* | N/A* |
* Please note that we no longer ship overseas. We only ship to UK addresses.
You will be notified at the time of ordering (in the checkout screens) what the shipping charge is, before you agree to the payment. However, in addition to these charges there might be rare instances where we have to make an additional charge for postage. In this instance we will inform you, by return e-mail, of the costs involved and await your acceptance before continuing with the processing of your order.
For UK orders second class post or an equivalent service is used.
For urgent orders we will be happy to quote for express delivery services.
If you have any questions or comments about our postage charges, please feel free to contact us.

Dolls' House Parade values the privacy of its customers.
If you choose to buy from us, certain information will be transferred to our systems when you order, such as name, address and credit card details. In the case of credit card details, these will be processed only by Sage Pay. Any information we process will be held securely in accordance with our internal security policies and will also be handled in accordance with the terms of the Data Protection Act 1998.
Furthermore we will commit to the following:
1. When you make an order certain information is required for processing that order. We will only use that information for the purpose of processing that order and for no other reason whatsoever
2. Dolls' House Parade will not divulge any information about its customers to any third party
3. Dolls' House Parade will not send unsolicited e-mail to any of its customers
If you have any questions or comments about your privacy and our data security procedures, please feel free to contact our Information Security Officer - John Thompson

See Shipping & Returns for details.

"Your satisfaction is our priority"
Dolls' House Parade abides by all relevant Consumer laws and directives and in some cases exceeds their requirements.
You may cancel your order, for any reason, within 10 working days of receiving the goods. To cancel your order and obtain a full refund, simply return the goods to:
Returns Department,
Dolls House Parade,
4A, Royal Parade,
Chislehurst, Kent BR7 6NR
England.
Goods should be returned in their original packaging, where possible, and always in a condition fit for re-sale.
In addition - if, following your Internet order, you are not completely satisfied with any item from Dolls' House Parade, you may return it for a full refund to the above address within 30 days of the date of receipt.
Goods should be returned at the customer's expense, in their original packaging, where possible, and in a condition fit for re-sale. Where costs are incurred by Dolls House Parade in the collection of the goods, this amount will be deducted from any refund due. It is our policy to refund monies within 3 working days of receipt of the returned goods, however this will, in any case, be no later than 30 days from the date of cancellation.
Refunds can only be given on items received by us. We therefore suggest a form of recorded postage is used when returning items to Dolls' House Parade.
Please note that these rules do not apply in cases where customers have ordered goods either to their own specifications or where the goods have been personalised in any way.
Please note that our returns policy in no way affects your statutory rights.
If you have any questions or comments about our returns / cancellation policy, please feel free to contact us.

"Service is our commitment to you"
At Dolls House Parade we take this very seriously. If you have any queries or problems relating to the levels of service or support you have received, please contact our Customer Services Manager:
Telephone: +44 (0) 20 8295 0688
Monday to Friday - 10am to 5pm GMT
We would hope to resolve the issue immediately, however if this cannot be done Dolls House Parade has a customer support policy, to ensure that any query is handled quickly and fairly, as follows:
·

Acknowledge receipt within 2 working days.

·

Inform the customer of the action intended and an estimate of the time required to resolve the issue.

·

Report regularly to the customer on progress.

. Always aim to reach a solution, which is satisfactory for both parties.

We feel the best form of help we can offer is direct.
If you have any problems, difficulties or questions regarding either this site or any of our services please feel free to contact us by e-mail, phone or fax. If you are close to our shop in Chislehurst Kent we would love to see you in person.

All items on this site are 1/12th scale (i.e. 1 inch = 1 foot), unless otherwise stated.
Throughout the site we have given sizes for the larger items. Unless otherwise stated these are in millimetres. However, all sizes are for guidance only and they are only intended to be approximate.
Where abbreviations have been used, they are as follows:
H = height, W = width, D = depth, L = length, Diam = diameter.

Please note that the items on this web site are collectors' items, and not suitable for very young children.
However, the Plan Toys range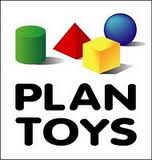 which can be found in the children's section is specifically designed to be safe and sturdy.
These items are suitable for young children / collectors from the age of three years.
Dolls' House Parade

Friendly Staff

Professional Service

4a, Royal Parade, Chislehurst, Kent, BR7 6NR UK
Telephone: 020 8295 0688 Fax: 020 8295 1061
International - Tel: +44 20 8295 0688 Fax: +44 20 8295 1061
Email:

enquiries@dhpf.co.uk
© Copyright 2002 - 2010 Dolls House Parade.

All rights reserved.